Which Small Dog Breed Is Right For Me?
August 4, 2016
12 minute read
Toy dogs, lapdogs and other tiny canines are incredibly popular as pets, as they can be comfortably housed in smaller apartments and homes and are of course, undeniably cute!
If you're thinking of getting a small dog because they're cute, cuddly and quiet, you probably should think again; what they lack in stature, they often make up for in arrogance. Sure, small dogs are cute, and some of them look cuddly, but not all small dog breeds have meek personalities. Like people, small dog breeds come with different personalities, so before you pick up your small-framed dog, it's a good idea to know exactly what you're getting.
Small dogs have been known to bite, in some cases more than larger dogs. Yet small dogs do have a certain advantage. For starters, they can go with you virtually anywhere. There are so many purse and bags out now in pet stores that you can literally take your dog with you everywhere you go.
For the many city dwellers who still really want to share their lives with a canine companion, a small dog is the way to go.


1. Chihuahua
The Chihuahua comes in two varieties: long and smooth coat.
A graceful, alert, swift-moving compact little dog with saucy expression, and with terrier-like qualities of temperament.
Legend and history are rich in tales of the ancestors of the present Chihuahua. He is described as a popular pet, as well as a religious necessity.
Chihuahuas are tiny dogs that come in many different colors and markings, and can have either long or short coats, but they all have large, alert ears, big moist eyes, and huge personalities. Inside each little Chihuahua is a miniature king or queen ready to rule their realms, so they need to be taught what is acceptable in human kingdoms. They are intelligent and enthusiastic, so they usually don't need extensive training.
More : Everything about your Chihuahua.
The Yorkie became a fashionable pet in the late Victorian era.
That of a long-haired toy terrier whose blue and tan coat is parted on the face and from the base of the skull to the end of the tail and hangs evenly and quite straight down each side of body. The body is neat, compact and well proportioned. The dog's high head carriage and confident manner should give the appearance of vigor and self-importance.
The Yorkshire Terrier traces to the Waterside Terrier, a small longish-coated dog, bluish-gray in color, weighing between 6 and 20 pounds.
The Waterside Terrier was a breed formed by the crossing of the old rough-coated Black-and-Tan English Terrier and the Paisley and Clydesdale Terriers. It was brought to Yorkshire by weavers who migrated from Scotland to England in the mid-19th century.They do not realize how small they are. Yorkies are easily adaptable to all surroundings, travel well and make suitable pets for many homes. Due to their small size, they require limited exercise, but need daily interaction with their people. Without strong leadership they tend to become bossy, especially if their owners allow them to get away with naughty behaviors – like yapping and pulling – that would never be acceptable in a larger dog.
The name Papillon means "Butterfly" in french.
The Papillon is a small, friendly, elegant toy dog of fine-boned structure, light, dainty and of lively action; distinguished from other breeds by its beautiful butterfly-like ears.
The dwarf spaniel of the 16th century, depicted in many paintings by the Masters of that era, is the dog that became known as the Papillon.
Although the Papillon owes its name and much of its breed development to the French, it was Spain and Italy that gave rise to its popularity.
Papillons are more robust than they look. They thrive in warm or cool climates, in the country or city, and are eager to join family fun. Papillons are athletic, fast, and versatile. They're especially good in competitive agility trials, and are regular winners at the sport's highest levels. For less ambitious owners, Papillons can be trained to do all kinds of tricks. Not particularly yappy for a small dog, requiring just routine grooming, and drop-dead adorable, Papillons are little dogs for all seasons and reasons.
The Cavalier was featured on the hit HBO series, "Sex and the City", as Charlotte York's dog.
The Cavalier King Charles Spaniel is an active, graceful, well-balanced toy spaniel, very gay and free in action; fearless and sporting in character, yet at the same time gentle and affectionate. It is this typical gay temperament, combined with true elegance and royal appearance which are of paramount importance in the breed. Natural appearance with no trimming, sculpting or artificial alteration is essential to breed type.
Dogs of the small spaniel-type have existed for centuries and the Cavalier King Charles Spaniel has documented its place among them.
The breed is adaptable in their need for exercise, happy with either sleeping on the couch or taking long walks. The Cavalier does not demand more than a loving home…and a fenced yard. Cavaliers are not reliable to obey commands if they are too busy chasing butterflies or birds, so a good fence is a must. Well-behaved children are happy companions, but parent must be careful that the kids are not too rough on their small charges.
The Dachshund was developed in Germany more than 300 years ago to hund badgers.
Low to ground, long in body and short of leg, with robust muscular development; the skin is elastic and pliable without excessive wrinkling. Appearing neither crippled, awkward, nor cramped in his capacity for movement, the Dachshund is well-balanced with bold and confident head carriage and intelligent, alert facial expression. His hunting spirit, good nose, loud tongue and distinctive build make him well-suited for below-ground work and for beating the bush. His keen nose gives him an advantage over most other breeds for trailing.
The Dachshund can be found in historical accounts dating back to the 15th, 16th and 17th centuries, when illustrations reflected badgers being hunted with dogs with elongated bodies, short legs and hound-type ears.
The dogs of medieval Europe were noted to have the tracking ability of hounds and the proportions and temperament of terriers, much needed to pursue their main quarry of badgers.
You should always choose a dog based on what he's like, not what he looks like, and the Dachsie's unique physical appeal easily becomes the focal point. Luckily, he is as much fun to live with as he is to look at. But because he was an eager hunter, he can be a bit stubborn and sometimes wonders why you're not onboard with his plans. It's hard to stay in a bad mood with a Dachsie around—his upbeat, curious, and friendly nature is contagious.
The Havanese is the National Dog of Cuba and the country's only native breed.
The Havanese is a small, sturdy dog of immense charm. The native dog of Cuba, he is beloved as a friendly, intelligent and playful companion. He is slightly longer than tall, with a long, untrimmed, double coat. The Havanese has a short upper arm with moderate shoulder layback and a straight topline that rises slightly from the withers to the croup. The plumed tail is carried arched forward up over the back. The unique springy gait is a result of the breed's structure and playful, spirited personality. These characteristics of temperament, coat, structure and gait are essential to type.
The Havanese, new to the AKC, is an old breed with title to a colorful history. The Havanese is the National dog of Cuba and its only native breed. The dog's journey to Cuba most likely was aboard the trade ships sailing from the island of Tenerife chronicled in ship's logs of the early sixteenth century.
Cuban trade was highly restricted by the Spanish, for many years allowing Tenerife to be one of the only open ports, and it would appear these little dogs who had found their way into homes of Cuban aristocracy developed without much outside influence.
Basic obedience training will teach skills you will use on a daily basis. The time you spend in training, especially during the first year of your pet's life, will be repaid by giving you a well-behaved companion that is bonded to you and your family for the rest of his life. Today Havanese are seen in many areas of dog activities and competitions that are sanctioned by the AKC. Havanese excel in all levels of competition in Obedience, Rally, Agility and Tracking as well as Conformation, and owners are enjoying the challenge. The Havanese are happy little athletes and loyal family companions. As therapy dogs Havanese bring smiles to faces in hospitals, nursing homes and libraries around the country. The Havanese is trainable and intelligent and possesses a naturally affectionate temperament, which making the breed an ideal family pet. Although a toy dog, they remain energetic and require some form of daily exercise.
The greeks erected tombs to their Maltese.
The Maltese is a toy dog covered from head to foot with a mantle of long, silky, white hair. He is gentle-mannered and affectionate, eager and sprightly in action, and, despite his size, possessed of the vigor needed for the satisfactory companion. Size: Weight under 7 pounds, with from 4 to 6 pounds preferred. Overall quality is to be favored over size.
The Maltese, the ancient dog of Malta, has been known as an aristocrat of the canine world for more than 28 centuries. Their place in antiquity is well documented.
The Greeks erected tombs to their Maltese, and from the ceramic art dating to the 5th century innumerable paintings of the little dog are evident.
These living artifacts from antiquity can charm the most jaded modern sensibility. Like the little aristocrats they are, Maltese love sitting in the lap of luxury. But they're also feisty watchdogs and game agility competitors. Maltese are low-shedding, long-lived, and happy to make new friends of all ages. Sometimes stubborn and determined, they respond well to rewards-based training. Many pet owners trim Maltese in a "puppy clip" to reduce grooming time. Happily, the dog beneath the 'do is irresistibly cute.
Introduction of the Pekingese into the western World occurred as a result of looting of the Imperial Palace at Peking by the British in 1860.
The Pekingese is a well-balanced, compact dog of Chinese origin with a heavy front and lighter hindquarters. Its temperament is one of directness, independence and individuality. Its image is lionlike, implying courage, dignity, boldness and self-esteem rather than daintiness or delicacy.
The legend of the lion that fell in love with a marmoset is at the foundation of Pekingese lore. In order for him to be wedded to his lady-love, the lion begged the patron saint of the animals, Ah Chu, to reduce him to the size of a pigmy, but to let him retain his great lion heart and character.
The offspring of this union are said to be the dog of Fu Lin, or the Lion Dog of China.
An untrained dog, regardless of its size or its breed, can be a problem to its owner and to society in general. However if you get a puppy from a responsible breeder, you have a greater assurance that training and socialization began from the puppy's early stages of awareness. Training should begin as early as possible and continue as the puppy grows into adulthood. Always reward your Pekingese with praise and encouragement when it has responded to a command, remembering that good habits are built upon positive reinforcement. It is advisable to take your puppy to training class as well as to public places to get it used to noises, different people and situations. Always be patient and convey to your puppy confidence, nonchalance and good manners, and it will adapt to your attitudes and make a well mannered pet throughout its life. Pekingese possess a regal dignity, intelligence and self-importance, making them good natured, opinionated and affectionate family companions. Their small size makes them a good choice for apartment life, but they are sometimes difficult to housebreak. They are relatively inactive indoors and do not need a yard, but enjoy walks.
He Pomeranian is a member of the family of dogs knows unofficially as the "Spitz Group".
The Pomeranian is a compact, short-backed, active toy dog of Nordic descent. The double coat consists of a short dense undercoat with a profuse harsh-textured longer outer coat. The heavily plumed tail is one of the characteristics of the breed. It is set high and lies flat on the back. He is alert in character, exhibits intelligence in expression, is buoyant in deportment, and is inquisitive by nature. The Pomeranian is cocky, commanding, and animated as he gaits. He is sound in composition and action.
The Pomeranian descended from the Spitz family of dogs, the sled dogs of Iceland and Lapland.
The breed takes its name from the historical region of Pomerania that makes up the southern coast of the Baltic sea (now present day Germany and Poland), not because it originated there, but because this was most likely where it was bred down to size.
Because of their outgoing temperaments, they can be very good family dogs with the right training. ​Spritely and intelligent, Pomeranians are easily trained and make for great family pets. Poms are active, but can be thoroughly exercised with indoor play and short walks, so they're happy both in the city and the suburbs. They will do well in certain dog sports, like agility and tracking, but at the end of the day, they'll take comfort in curling up on your lap.
More : Everything about your Pomeranian.
The Pug is one of the oldest breed of dog; has flourished since before 400 BC.
Symmetry and general appearance are decidedly square and cobby. A lean, leggy Pug and a dog with short legs and a long body are equally objectionable.
The truth of how the Pug came into existence is shrouded in mystery, but he has been true to his breed down through the ages since before 400 B.C. Authorities agree that he is of Oriental origin with some basic similarities to the Pekingese.
China is the earliest known source for the breed, where he was the pet of the Buddhist monasteries in Tibet. The breed next appeared in Japan and then in Europe, where it became the favorite for various royal courts.
Basic obedience training is a must for all dogs. Learning a simple "stay," "sit," or "come" may save your dog's life. Many kennel clubs provide obedience classes. You and your dog will enjoy them. Many Pugs compete in AKC obedience trials, dog shows, and agility trials. The Pug's reason for living is to be near their people and to please them, and their sturdiness makes them a family favorite. They are comfortable in small apartments because they need minimal exercise, but the breed can adapt easily to all situations.
More: Everything about your Pug.
The Legend of the Shih Tzu has come to us from documents, paintings, and objects d'art dating from AD 624.
The Shih Tzu is a sturdy, lively, alert toy dog with long flowing double coat. Befitting his noble Chinese ancestry as a highly valued, prized companion and palace pet, the Shih Tzu is proud of bearing, has a distinctively arrogant carriage with head well up and tail curved over the back. Although there has always been considerable size variation, the Shih Tzu must be compact, solid, carrying good weight and substance. Even though a toy dog, the Shih Tzu must be subject to the same requirements of soundness and structure prescribed for all breeds, and any deviation from the ideal described in the standard should be penalized to the extent of the deviation.
The exact date of origin of the Shih Tzu is not known, but evidence of its existence has come to us from documents, paintings and objets d'art dating from A. D. 624. During the Tang Dynasty (618 to 907 A.D.), the King of Viqur gave the Chinese court a pair of dogs said to have come from the Fu Lin (assumed to be the Byzantine Empire).
Another theory of their introduction to China was recorded in the mid-17th century when dogs were brought from Tibet to the Chinese court. These dogs were bred in the Forbidden City of Peking.
Beyond regular weekly grooming, the occasional bath will keep them clean and looking their best. Grooming can be a wonderful bonding experience for you and your pet. Their strong fast-growing nails should be trimmed regularly with a nail clipper or grinder to avoid overgrowth, splitting and cracking. Their ears should be checked regularly to avoid a buildup of wax and debris which can result in an infection. Teeth should be brushed regularly.
The denominations standard, miniature, and toy are used tot describe size only. All the Poodles are one breed, governed by the same standard.
That of a very active, intelligent and elegant-appearing dog, squarely built, well proportioned, moving soundly and carrying himself proudly. Properly clipped in the traditional fashion and carefully groomed, the Poodle has about him an air of distinction and dignity peculiar to himself.
The Poodle is supposed to have originated in Germany, where it is known as the Pudel or Canis Familiaris Aquatius.
However, for years it has been regarded as the national dog of France, where is was commonly used as a retriever as well as, the Caniche, which is derived from chien canard or duck dog. Doubtless the English word "poodle" comes from the German pudel or pudelin, meaning to splash in the water.
There's the old stereotype of Poodles as a foofy velvet-pillow dogs looking down their long noses at us. Not true. Poodles are eager-to-please, highly trainable "real dogs." They like to work closely with their humans and can master all kinds of tricks and dog sports. The Standard, with his greater size and strength, is the best athlete of the Poodle family, but all Poodles can be trained with great success. The Miniature can be shy around strangers; the Standard tends to be more outgoing.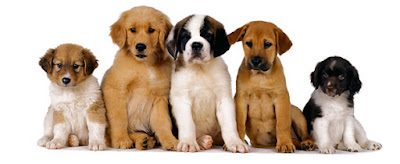 Small dogs come from a variety of AKC groups, so there is a perfect breed for every lover of little dogs with regards to personality, activity level and coat type. Keep in mind, small dogs are not just lapdogs – many of them are tough as nails. Smaller dogs don't necessarily need to work off loads of energy, so they are quite suitable for apartment life. But not all small dogs live to be lap warmers! Certain breeds like Dachshunds or small terriers would also love country life and the opportunity to run around on a farm. If your family includes very young children, ensure that your small dog has a space to get away from the kids, or reconsider your choice of breed. Many Toy breeds are too delicate to compete with a boisterous family of young children and need to live in a quieter environment.